IAM Statement on Air France-KLM Commitment to Acquire 60 A-220 airplanes
For immediate release
Montreal, July 30, 2019 – IAM members in Montreal are elated on the just-announced news that Air France-KLM has committed to purchasing 60 new A-220 planes from Airbus.
This is good news for workers at Mirabel, where the plant is located, and for the entire Québec aerospace cluster. Since the signing of the last collective agreement on June 15, 2019, which established a five-year industrial peace agreement with the Mirabel workers, Airbus has announced that an additional 135 A-220s will be assembled in Mirabel.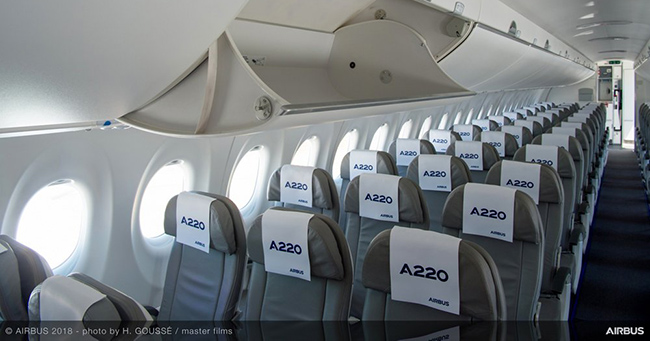 "This commitment by Air France confirms the credibility of the program and secures good jobs in Quebec. After experiencing more difficult times in recent years, this news was expected. It is now time to show our know-how and deliver the goods," said David Chartrand, Quebec Co-ordinator for the IAM.
At the end of June, the order book for the A-220 was 551 aircraft. The addition of 60 aircraft to sales in recent months allows us to believe that Airbus could soon increase its level of activity in Quebec. "Depending on the delivery times agreed with airlines, the pace of production could increase and result in more work for our members. Moreover, if Airbus ever thinks of expanding its facilities to meet the demand, there is ample space in Mirabel, " said Chartrand.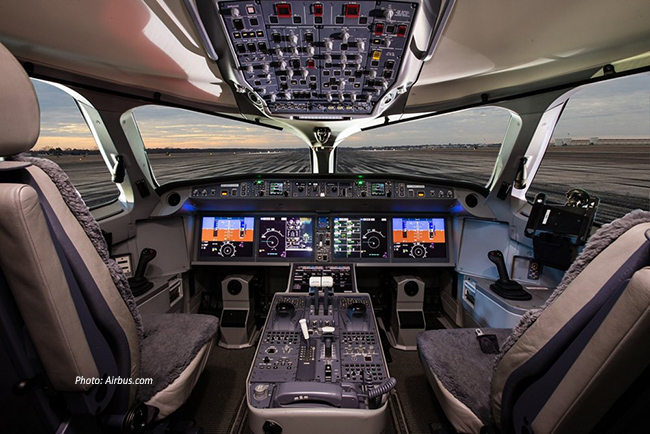 The Airbus A220, previously known as Bombardier CSeries (or C Series), is a family of narrow-body, twin-engine, medium-range jet airliners originally designed and built by the Bombardier Aerospace, and built by joint venture Airbus Canada Limited Partnership.​
The IAMAW) is the largest aerospace union in the world with over 184,000 members in 1,000 collective agreements. Active in the Quebec aerospace industry since 1940, the IAMAW represents 65% ​​of unionized workers in the sector. Other companies represented by the IAM include Bombardier, Airbus, Rolls-Royce, Héroux-Devtek, Safran Landing, L3-MAS, AJ-Walter, Air Canada and Air Transat.
For more information or for interview requests, please contact the IAMAW Public Relations and Research Manager in Quebec, Guillaume Valois at g.valois@aimta712.org or 514-966-0915.
-30-
For more information:
Guillaume Valois
Office: (514) -332-1912
Cell: (514) -966-0915
g.valois@aimta712.org
———————-
This article was originally posted on the IAM Canada website. View the original post here: IAM Statement on Air France-KLM Commitment to Acquire 60 A-220 airplanes