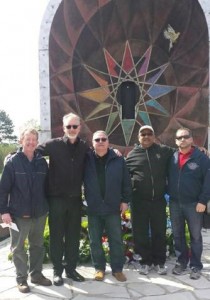 Every year on April 28th workers across North America recommit to fight for safe and healthy workplaces.
We also remember those who were injured or killed on the job.
This year was no different with IAM members across the continent participating in "Day of Mourning" events.
Pictured to the right, are IAM District 78 members who attended the ceremonies held in Brampton.