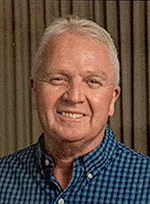 By Derek Ferguson,
Special Representative, Political Action

Whether it's the Public Sector Wage Arbitration Act (Bill 9) in Alberta, Ontario's  Protecting a Sustainable Public Generations Act (Bill 124), or Manitoba's Public Services Sustainability Act (Bill 28 – Conservative governments across Canada continue to blame Unions for the manufactured fiscal deficits they say they inherited .
After waiting nearly two and a half years, Manitoba's public sector unions finally went to court arguing that a wage-freeze bill brought by the Progressive Conservative government is an economically motivated violation of the Charter right to free and meaningful collective bargaining.
Manitoba's Bill 28, which was passed by the Progressive Conservative government in 2017, mandated a two-year wage freeze for public-sector workers as each new collective agreement was negotiated, followed by a maximum of 0.75 per cent pay increase in the third year and one per cent in the fourth.
Bill 28, has never actually been proclaimed into law, meaning it technically is not in effect — but public-sector unions say government negotiators have acted as though the wage freeze is in effect
The lawyers representing the Manitoba Federation of Labour and 28 unions who represent nurses, lawyers, teachers and university faculty are asking Justice Joan McKelvey to find Bill 28 unconstitutional, and pointed to the fact the Supreme Court of Canada has previously ruled collective bargaining process is protected by the Charter of Rights and Freedoms.
This fight is not about wage increases — this fight is about protecting the collective bargaining process.
Conservatives are currently governing in seven (7) provinces across Canada. They are ALL working towards freezing, and even rolling back workers wages and benefits while at same time giving themselves double digit increases to their "own" wage and benefit packages.
Disgraceful
———————-
This article was originally posted on the IAM Canada website. View the original post here: The Conservative Play Book