Turbulence at the airport: if nothing changes, it won't be the last time
This opinion piece appeared in Le Devoir on 03 January, 2020
David Chartrand
Quebec Coordinator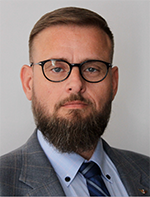 As the Swissport Airplane fuelers at Pierre Elliott-Trudeau and Mirabel airports take strike action, it is time for the public to better understand the reality of the workers who make a living there. In recent years, there has been a deterioration in working conditions, this deterioration is accompanied by an increase in responsibilities, workload and the risk of accidents.
For example, whether in temperatures of -30 or +30, in a snowstorm or a thunderstorm, the people who refuel the planes in Montreal-Trudeau have to handle heavy equipment alone and deliver tons of fuel in a noisy, stressful and dangerous environment, all for a salary of about $16 an hour.
The current conflict is just the tip of the iceberg. If nothing is done to correct the situation, the strike and the drastic means of pressure may become the only way for Workers at Canadian airports to be heard.
To prevent ill-intentioned employers from putting profit ahead of human beings, we have repeatedly asked the Canadian government to plug the holes in the Canadian Labour Code. Unfortunately, nothing has been done.
To have full control over the conditions and working environment of Canadian airports, many carriers and airport managers use contract flipping.
Contract flipping involves restarting a tendering process to find a lower bidder to lower costs and increase profits. In a contract Flip, workers lose their jobs, seniority and pension plans. If they want to get their job back, it is usually with significant setbacks in their working conditions and their living conditions.
Injustice
In this case, when the service contract went to Swissport Fueling Services, we had a new employer who refused to hire experienced people on the same terms or under the same conditions, they even offered them in some cases minimum wage or barely more.
Imagine for a moment, you've been working for an employer for 25 years, you've developed your knowledge, expertise and advanced your working conditions all this time. One morning your employer advises you that they have lost the service contract and that as of next Monday, another company will be providing the same service. You then learn that you may apply for the same job with the company that got the contract with the same responsibilities, the same number of hours, the same equipment and that ultimately it is only the name of the company that will change.
Except that when you apply for this new employer, doing the same job is no longer worth $24/hour, but $13/hour, you no longer have 5 weeks of vacation, but 2 weeks, there is no pension plan, your group insurance coverage covers almost nothing and finally the new employer is not obliged to hire you, you are no longer unionized. So, if you don't like it take a hike!
This unfair and disrespectful approach has no place in our airports. It breaks down working conditions and ends up breaking lives. It also affects the quality, efficiency and security of services at our airports. If nothing changes, contract flipping will only generate more and more conflicts and disruptions to air travel in Canada.
The fault does not lie with the workers or their union the fault lies in the Canadian government's lack of will to correct laws that allow companies to abuse their employees and cultivate the wrath of workers. At this moment only, air carriers and managers are taking advantage of this kind of practice.
Our position is that there should be a transfer of workers' rights and collective agreement when switching from one employer to another. Contract bidders should take this into account when participating in a tender. Workers should be able to maintain their basic conditions and not start from scratch in their negotiations. Otherwise our airports will become a factory of precariousness at work.
Travellers have a right to know.
———————-
This article was originally posted on the IAM Canada website. View the original post here: Turbulence at the airport: if nothing changes, it won't be the last time