Another IAMAW Scholarship winner success story (continued)
Anna Fei was an IAM Scholarship winner in 2012. She is the daughter of Zemming, is a Customer Service Agent with Air Canada in Calgary and a member of Local Lodge 1681.
The supplemental monies from the IAM Scholarship Fund went towards helping Anna with the costs of her university law degree. She persevered and completed her studies with a little help from the IAM.
"We are very proud of Anna" stated Zemming. "She has an incredible thirst for knowledge and is a very compassionate person. We are blessed to have such a special daughter".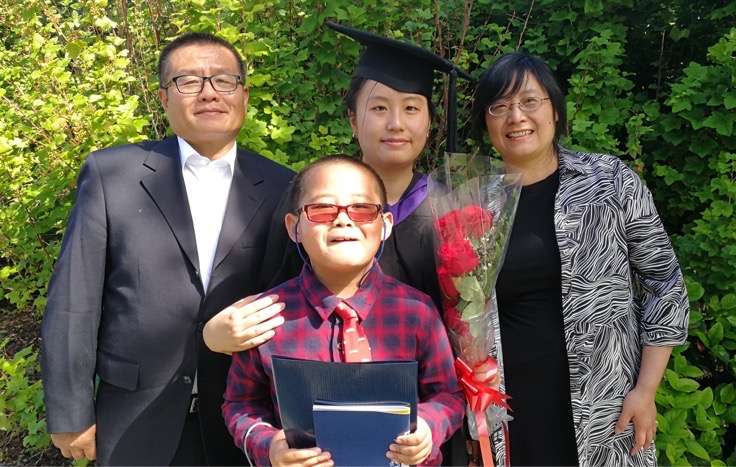 Anna's successes continued when she recently finished her law degree and was called to the bar in British Columbia. She is currently practicing family law in Vancouver.
The IAMAW Canada would like to congratulate Anna on her special achievement and wish her all the best in her future endeavors.
The IAM Scholarship is awarded to a child of a member applying for college, the child of a member applying for Vocational/Technical School or to an IAM member applying for college. The scholarships are awarded based on academic excellence, test scores, attitude toward study, personal references and the opinions of counselors and teachers. The winners are selected by a committee of four educators not connected with the union.
The International Association of Machinists and Aerospace is Canada's largest Union representing Aviation, airlines and airports, and aerospace workers. The Union represents 20,000 in air transportation across Canada.
———————-
This article was originally posted on the IAM Canada website. View the original post here: Another IAMAW Scholarship winner success story (continued)