Message From IAMAW International President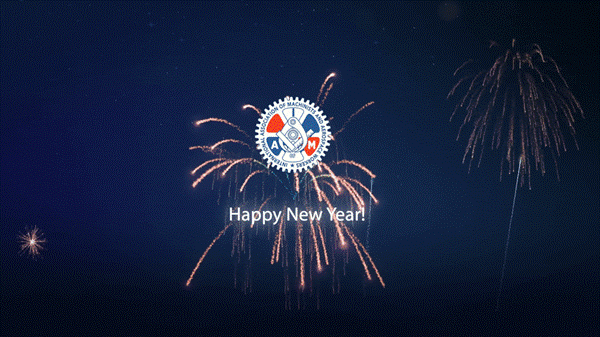 Dear Machinists and Allies,
Thank you for persisting and resisting with us in 2022! It's New Year's Eve already – a time to look back, reflect and plan for 2023. 
I want to take a moment to tell you how much I appreciate the opportunity to serve as your International President and that I'm beyond proud of the many milestones we accomplished together in 2022.
The last 12 months were huge for the Machinists Union. We organized new workplaces, negotiated stronger contracts, and made history at the 40th IAM Grand Lodge Convention. We truly made an impact on the lives of so many working families.
We also made sure that our voice was heard in Congress, Parliament, state legislatures, and governorships as we pushed for a pro-worker and pro-union agenda. The IAM's grassroots political engagement program delivered real results for swing states across the country, making a huge difference in the 2022 elections. 
We have achieved great successes by working collaboratively with IAM Territories, Districts and Locals, labor and civic organizations, advocates, and more. 
As we cemented our legacy by creating the IAM Rail Division to better serve our members, we built new labor partnerships in air transportation and healthcare that will be key as we begin the new year and to the future of the labor movement.
We continued our commitment and dedication to our members by strengthening key IAM programs such as Veterans Services, Addiction Services, Disaster Relief, and more.
In an effort to make sure that our union leadership mirrors that of our membership, we launched the LEADS program to support emerging new women leaders in their efforts to rise through the ranks of the IAM.
The IAM's promise to our members has been and continues to be to keep fighting and protecting your voice in the workplace. The IAM's resolve is to improve the lives of working people and to raise the standards of the industries we represent.
Whether at the picket line, at the negotiating table, organizing emerging industries or advocating for great causes, the Fighting Machinists showed their resilience and determination to succeed and achieve greatness.
Our work is not over and the new year will give us an opportunity to make your union stronger because when we fight, we win – and 2023 won't be the exception.
Myself and the entire IAM Executive Council wish you and your loved ones a prosperous new year!
In solidarity and gratitude,
Robert Martinez Jr.
International President