April 28, 2023, is the National Day of Mourning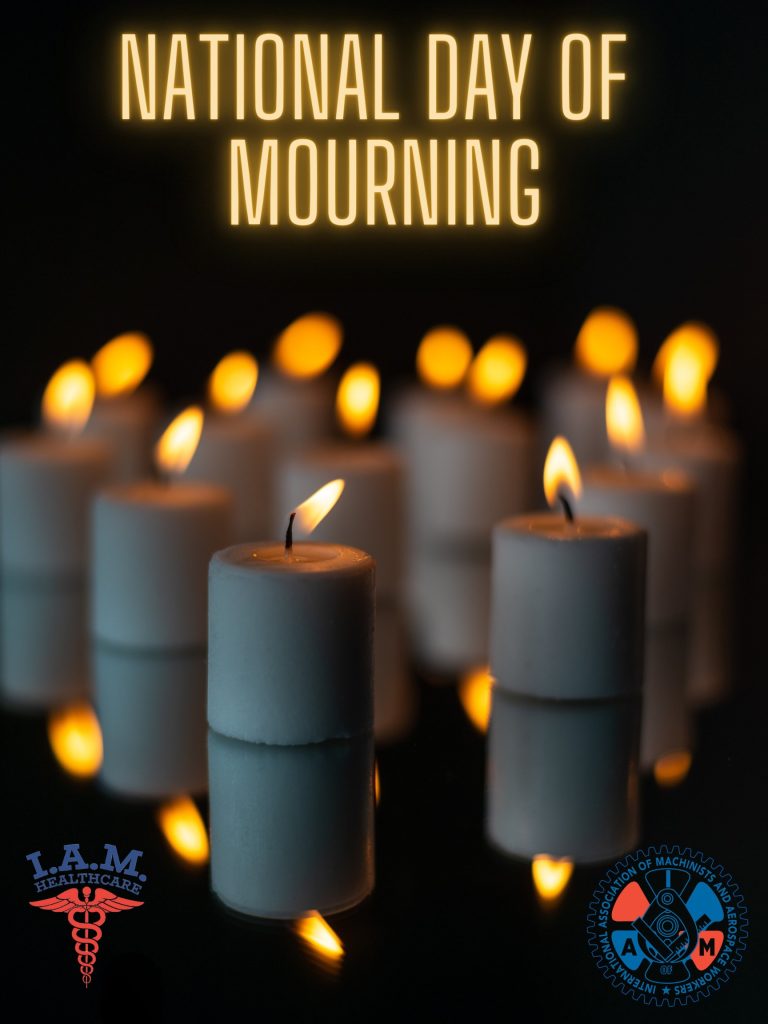 The IAM DL78 encourages all our members to remember those who have lost their lives or suffered an injury or illness due to their work.
Traditionally, employers, unions and workers have observed the National Day of Mourning by lighting candles, laying wreaths, or wearing commemorative pins, ribbons, or black armbands.
On April 28, at 11:00am we encourage everyone; where possible; to pause for a moment of silence and think of our fallen and lost Members.
The Canadian Centre for Occupational Health and Safety (CCOHS) is reminding all workplaces that the Day of Mourning is also a day to renew commitment to protecting the health, safety, and well-being of all workers, especially those who have been personally affected by the COVID-19 pandemic.
If you wish to attend a gathering please use this link to find one in your area.
Day of Mourning Ceremonies 2023 | Canadian Labour Congress