Ferguson appointed as Special Representative for political action -IAMAW Canada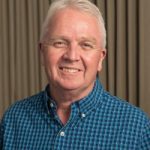 Toronto, ON – IAM Canadian General Vice President Stan Pickthall is pleased to announce that Derek Ferguson has
been appointed Special Representative assigned to Political Action, effective January 1, 2019.
"Derek is being acknowledged for his hard work on behalf of his members, and his dedication to the New Democratic
Party on both the Provincial and Federal levels," said Pickthall. He replaces Grand Lodge Representative Lou
Pagrach who has been assigned to field servicing in Cambridge, Owen Sound, Sault Ste. Marie and North Bay.
Ferguson became a member of IAM Local Lodge 2330 in 1984, when he began work as a Tool and Die Maker at
Dana Canada formerly Long Manufacturing in Cambridge, He served as he Secretary Treasurer of the Local Lodge
for nearly two decades, some of the positions he has held include Steward, Health and Safety Committee Co-Chair,
Shop Committee, and Negotiations Committee member.
He joined IAM District Lodge 78 as an organizer in 2009, becoming a Business Representative in 2010. Ferguson
became Directing Business Representative in 2014, a position he held until this appointment. He has also served as
Vice President of the Waterloo Regional Labour Council and Vice President of the Ontario Provincial Council of
Machinists.
His political ties to the New Democratic Party go back more than 30 years as a member of both the Provincial and
Federal Riding Associations. "My political involvement is well established," I look forward to working with IAM
members and staff across the country to help overcome the challenges we will face in this ever changing political
climate …."