The Top Three Election Issues That Should Matter to You!
In 2019, more Canadians will be voting on issues that matter to their lives and those around them. Workers have always had a difficult time when their elected representatives refuse to keep their promises. Elections are a way of reassessing the work of those we elected, and to makes changes in who represents us. Before you vote on 21 October, 2019, please think about these issues and how they affect you and your friends and families.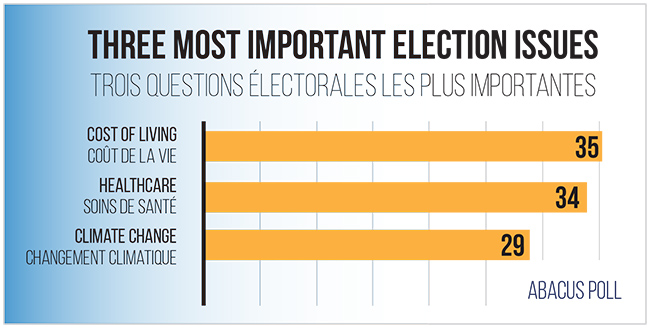 Before supporting a political party in this upcoming federal election, ask yourself.
Do I care about the cost of living?  – Andrew Scheer's conservatives will make life harder for working people as they cut services and slash social programs in the same ruthless way Doug Ford's conservatives have decimated Ontario in their pursuit of "efficiencies".
Do we need to protect our public healthcare system and reduce out-of-pocket healthcare costs? –  Federal re-investment in our health care system will ultimately save money and give Canadians the care they need to live healthy, full lives. Take a look at the massive cuts the Doug Ford conservatives have made to the health care system in Ontario.
Manitoba residents are also experiencing massive cuts to their health care system from Brian Pallister's Conservative government. Andrew Scheer's conservatives will not re-invest in our health care system. Andrew Scheer wants to privatize our healthcare system. Manitoba residents should keep this in mind when you go to vote in your provincial elections this September.
Do I care about the environment? – The climate has never been a Conservative priority; they deny a problem even exists. Andrew Scheer's Conservative climate plan may satisfy corporations and his party base – mainly by cancelling the carbon tax, but it fails to explain how the Conservatives would cut emissions. Alberta Premier Jason Kenney, who seems to call the shots for Conservative leader Andrew Scheer, says investors don't really care about climate change – it's nothing more than a "flavour of the month''. While the rest of the world is taking more action to battle this climate crisis, Andrew Scheer and his Conservative friends, want to go in exactly the opposite direction.
In this upcoming election, please take the time to make an educated and informed decision on which political party best aligns with your values.
Be informed and PLEASE VOTE!
Please vote in the IAM poll to show what your priorities are regarding these three issues
———————-
This article was originally posted on the IAM Canada website. View the original post here: The Top Three Election Issues That Should Matter to You!