District 78 Members Advocate for Workers in Washington, D.C. as Part of Union Leadership Training
IAM District Lodge 78 members Linda Brohman and Rose Hunt (Local Lodge 103), and Stephen Michalowicz (Local Lodge 1922) recently attended Leadership II union training at the William W. Winpisinger Education and Technology Center in Maryland.
The week-long course builds on previous union training in Leadership I, with a focus on advanced steward training, collective bargaining, labour history, organizing, and political lobbying.
The culmination of the program is a trip to Washington, D.C. to where course attendees meet with politicians in Congress to advocate for pro-worker legislation endorsed by the IAM.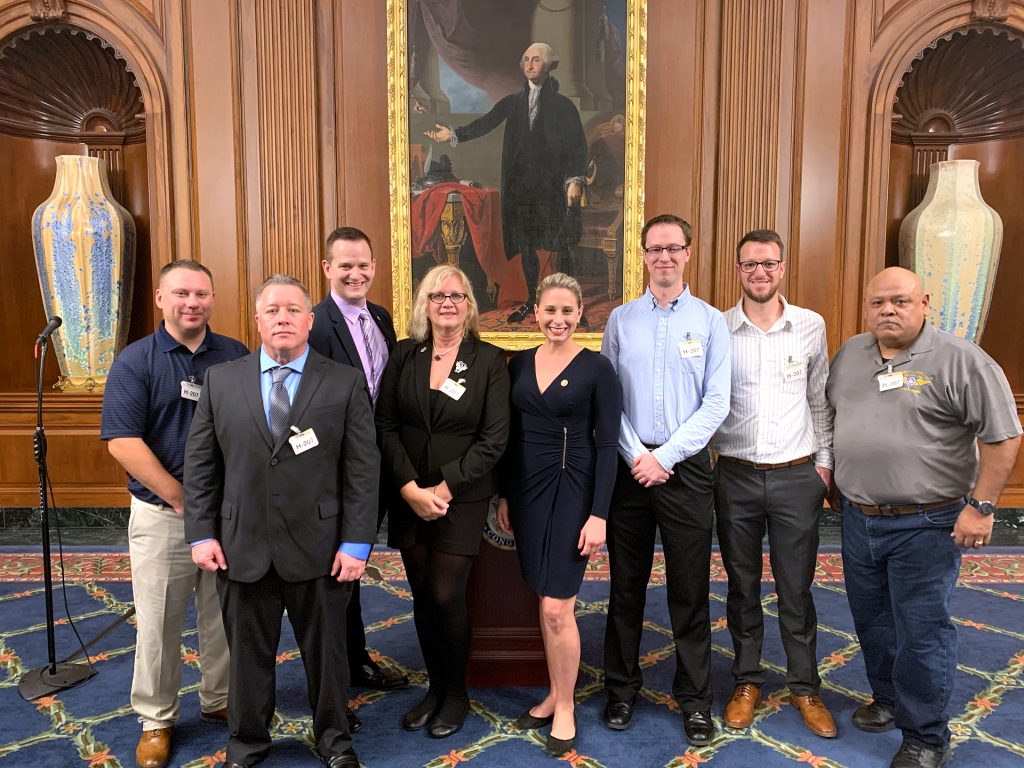 "Thank you to members of IAM Local Lodge 1922 for providing me with the extraordinary opportunity to learn, share, and collaborate with IAM members from across North America," said Stephen Michalowicz of the experience.
"The Winpisinger Center's labour education programs are unparalleled, and the IAM's dedication to such training is what makes us unique among unions. I look forward to returning to my local and workplace to share what I've learned."
About the Winpisinger Center
IAM is the only union in North America with an education facility dedicated full-time to the education of its members.
The William W. Winpisinger Education and Technology Center embodies our commitment to providing top-notch training to the current and future leaders of IAM to help our members navigate the rapidly changing world of work.
At the Winpisinger Center, members gain the leadership, negotiating, and organizing skills to effectively address workplace issues, while learning how to advocate for economic and social justice in their jobs and in the community-at-large.
Interested in Attending a Course at the Winpisinger Center?
Find out more about how you can partake in these amazing union learning and leadership opportunities by attending your Local Lodge meetings.
Calendar [PDF]
Table of Dates [PDF]
2020 Leadership Program Forms