Weeks before Christmas, the Grinch Visits Vancouver Island
Tuesday 17 December, 2019
For immediate release
Victoria, BC – With Christmas less than two weeks away, sixty IAM members working at three car dealerships in Nanaimo and Victoria went on strike on Friday, 13th, December, 2019. Members of the local have been in six difficult rounds of bargaining with the company since September 2019. Their contract expired at the end of August.
Technicians, service advisors and parts and details staff, members of IAM Local 456, are striking at three locations: Subaru of Nanaimo, Mercedes-Benz Nanaimo and Three Point Motors – Victoria. The companies are owned by the Gain Group.
IAM District 250 Business Representative John Humphrey, said the dealerships are asking for numerous changes, including mandatory overtime. "Furthermore, the company is deliberately delaying bargaining for nefarious reasons," said Humphrey, "and it's pretty clear what they're up to. They've hired a raft of people only recently and are trying to sabotage the union."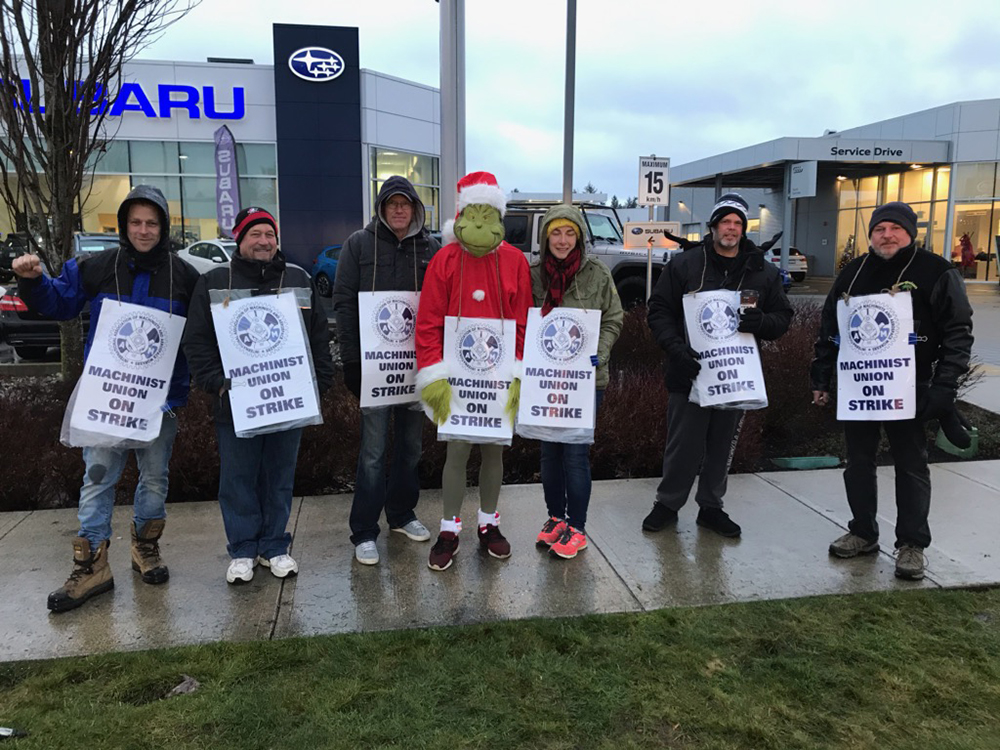 The members of IAM Local 456, one of Canada's oldest locals took the drastic action "because they felt they were forced into it," said Andrew Tricker, also IAM District 250 Business Representative. "It's a problem for all our members as well as the customers. This hurts everybody, but we simply had no choice. Our members are standing up for themselves."
Tricker added that the Three Point Motors workers make four dollars less an hour than those at the Ford dealership located not far away. "Our members want a fair contract with fair wages, including wage parity between Nanaimo and Victoria, "We need to be competitive with all the other shops around and there's no reason we can't be," he said.
Humphrey said. "Management has been trying to restrict the union's ability to talk to our members. It's been difficult here to make any progress. All our members want is to get back to work, earn fair wages and make the company money."
The IAM has also asked the company to retract their proposal of language that would seek to restrict union activity. We're hoping they will come to the table and we can negotiate," Tricker said. "I'm pretty sure we can get there."
Members at Three Point Motors, a Mercedes-Benz dealership in Victoria, has been represented by the IAM for more than thirty years. IAM Local 456 was chartered by the IAM in 1901 and has represented workers on Vancouver Island since that time.
– 30 –
For more information:
John Humphrey, Business Representative, IAM District 250 – jhumphrey@iam250.org
Andrew Tricker, Business Representative, IAM District 250 – (604) 315-1000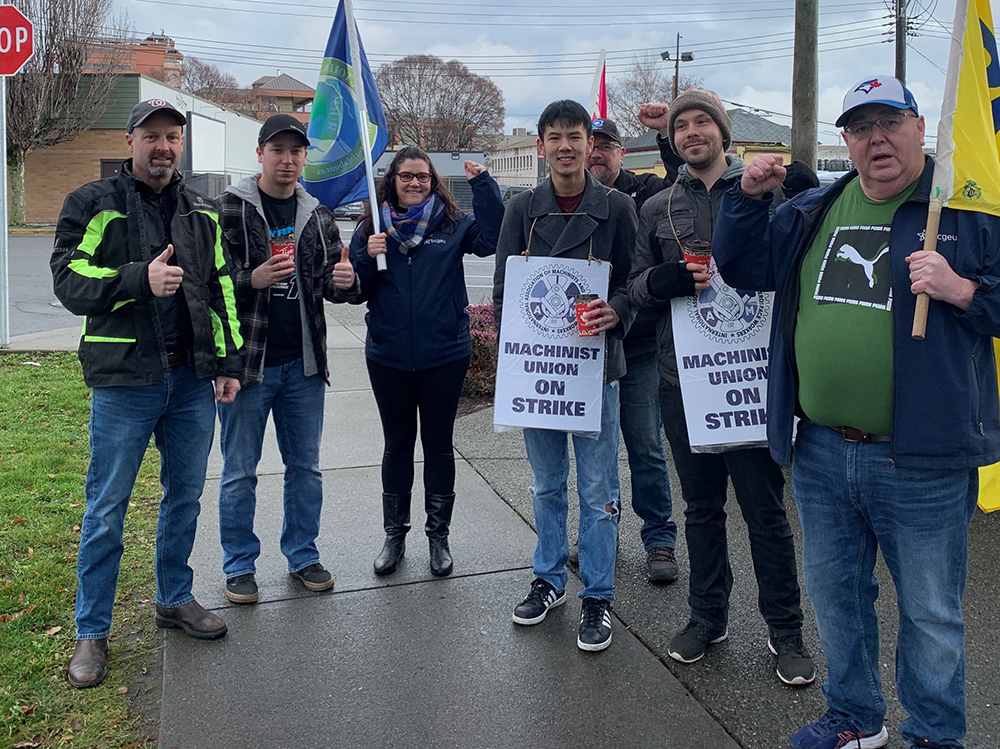 ———————-
This article was originally posted on the IAM Canada website. View the original post here: Weeks before Christmas, the Grinch Visits Vancouver Island